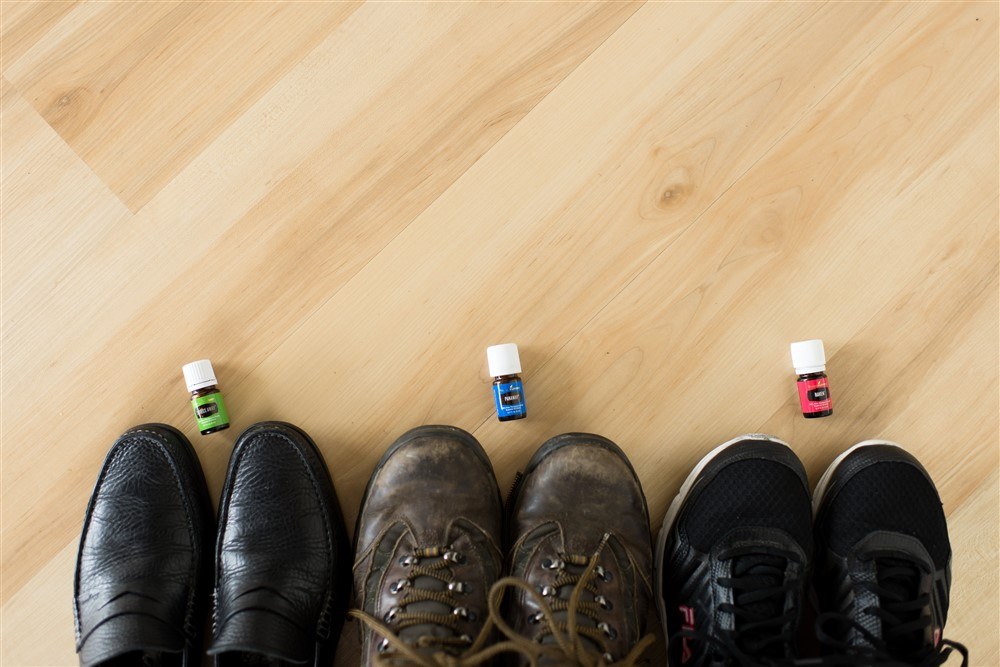 essential oils for every man
Regardless of age or gender, getting and staying healthy is for EVERYONE. Enjoy this men's class to learn about the most popular products from Young Living and how you can use them every day to live a healthy lifestyle to enhance your masculinity, health, energy, and mood.
📺 Want to hear from some guys who are already using and loving Young Living? Watch HERE!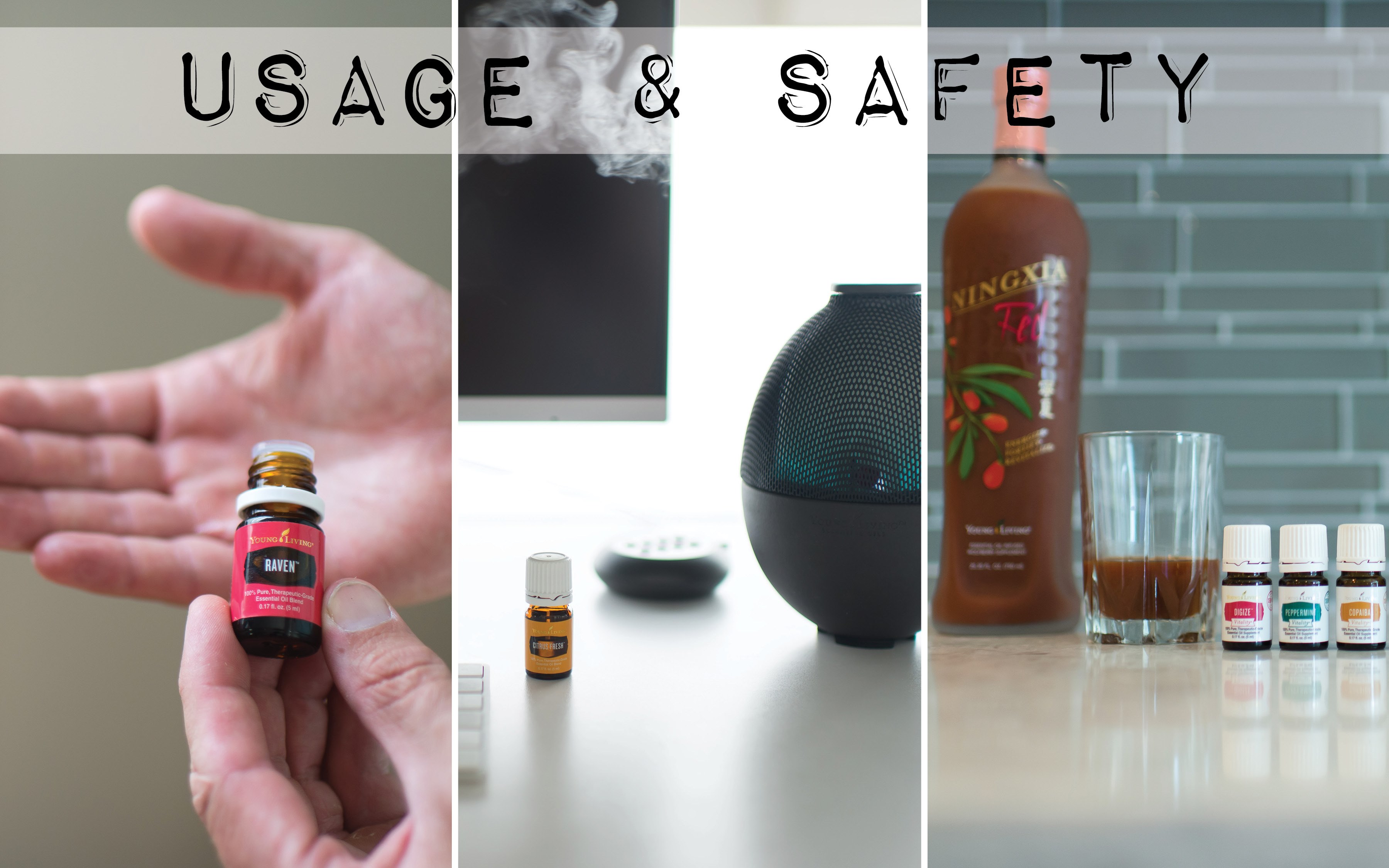 AROMATICALLY: Put 6-8 drops of an oil or a combo of oils in your diffuser. The diffuser will send the oil into the air and fill the room with your essential oils.
TOPICALLY: Apply essential oils to your skin. Diluting first is recommended. A conservative dilution would one drop of essential oil with 10-15 drops of coconut, grape seed, or almond oil and then apply it to your skin. Citrus oils like Lemon are photosensitive. Please avoid sun exposure for 12 hours after application to areas where you have applied citrus oils topically. Avoid putting essentials oils in the eyes or ears directly.
INTERNALLY: Young Living oils are pure and are labeled as Generally Regarded as Safe by the Food and Drug Administration. Because of their purity, some men like to ingest their oils to avoid "smelling" like an oil, or to support their body from the inside out.
There is no right or wrong way. Chose one and try it out! Try out each option to see which ones you prefer.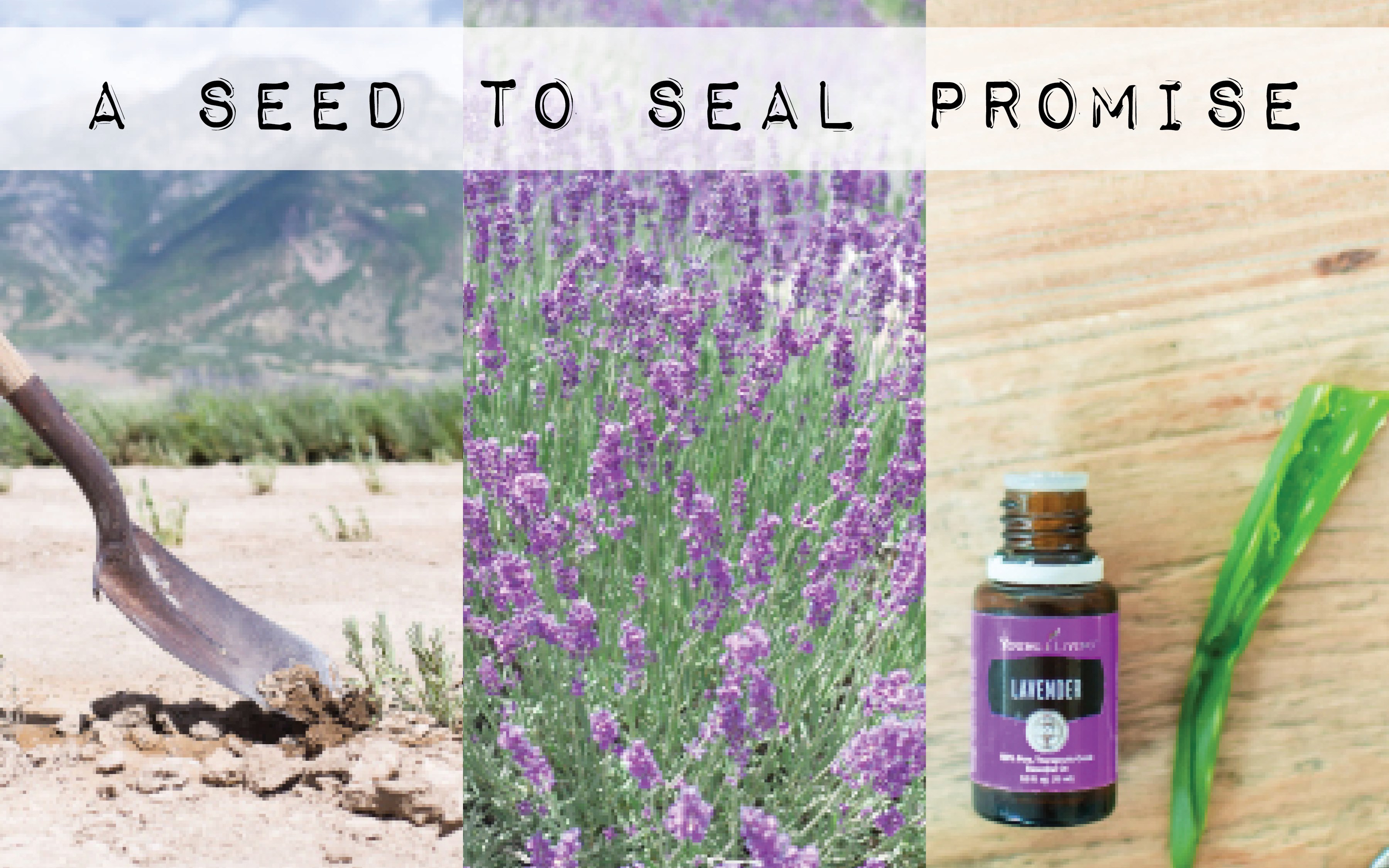 Young Living has a Seed to Seal promise that ensures you are getting the best oils and products sent to your home.
Their farms and partner farms abide by strict standards.
They select the strongest seeds from strong thriving plants.
They hand-weed and use their own oils on plants for pest control to avoid the use of toxic chemicals.
They harvest at peak times to ensure quality oils.
They distill on site without chemicals.
They test every batch. If it doesn't meet their standards because of weather conditions or for any other reason, they do not bottle it up.
All of these factors make a huge difference in quality and effectiveness! You can trust what you're buying!
Check out more info on their Seed to Seal promise HERE!
panaway
This blend is perfect to use to soothe muscles and joints. Think of all the things you do that require fortitude, energy, and commitment— lifting weights, playing football, yard work, or house repairs on your Honey-Do-List.
USAGE:
Take one to three drops of PanAway, mix it with a carrier oil and apply to the area you want to bring soothing relief. Is today "leg day" at the gym? Apply to your legs before and after your workout. #MuchBetter
lavender
Lavender – every man's swiss-army-knife oil. It is seriously the jack of all trades! Basically, if you have NO idea what to use, your phone is dead so you can't access your reference materials, and your YL friend isn't around to ask, just use Lavender aromatically or topically or Lavender Vitality internally. #Done
USAGE:
Diffuse 4-6 drops before bed to calm you for a restful night's sleep.
Apply one drop to any skin that needs some extra TLC. Dilute when starting out. #OuchHotGrill
Parenting Tip: Don't forget to use it on your kids too!
raven
Raven, a happy breathing oil.
USAGE:
Mix one to two drops in your hand with a carrier oil and then apply to neck and chest.
Apply it topically pre/post workout, during practices, or on game day!
Diffuse at night before bed and in the winter time regularly.
frankincense
Frankincense is a very grounding oil. You may or may not be into meditation, but if you are, this is your go-to oil. It allows you to free yourself from that "brain chatter" so you can feel a little more grounded. If you don't meditate, consider looking into it. It actually can increase your performance at work and in relationships.
USAGE:
Diffuse or apply a drop to your wrists and inhale.
Add a drop to your aftershave cream for youthful looking skin.
stress away
Every single day, our lives are filled with all kinds of occasional stressors – work, our commute, finances, relationships – so much! What if you could take in a sniff of something and it could calm you down instantly? Stress Away is like a little magic potion that can calm your nerves in minutes. When you feel like life is pulling you in all different directions and you aren't sure how you are going to calm back down, use this oil.
USAGE:
Take the lid off the bottle and take a few sniffs.
If you know you get worked up in the car on your commute home, get the Orb diffuser with the USB plug and diffuse in your car.
If you need the kids to chill out before bed so you can get alone time with your significant other, diffuse away with Stress Away & Lavender.
valor
Valor is a deep blue blend of Black Spruce, Camphor, Blue Tansy, Frankincense, and Geranium that smells amazing! It's not too sweet or overpowering.
USAGE:
Combine a drop with Peace and Calming to your wrists to provide the perfect combo to calm your nerves and feel confident to take on any task.
Many people use Valor before a presentation, going to an event, or engaging in nerve-racking activities like flying!
Many inhale or wear it to boost their courage, confidence, and self-esteem.
peace & calming
Peace & Calming is a gentle, sweet blend of Ylang Ylang, Orange, Tangerine, Patchouli, and Blue Tansy and is one of Young Living's most popular essential oil blends.
USAGE:
Apply to wrists and inhale, or diffuse it when you are feeling on edge.
Perfect to use during your children's bedtime and for yourself after the house has settled down.
vitality oils
Young Living has two product lines for its essential oils. The colored bottle labels indicate topical and aromatic uses. The white-labeled bottles are the Vitality line; they indicate internal use. Same oil, different label.
USAGE:
Add one drop daily of each of the following Vitality oils to your NingXia Red to support your body systems. (Info on NingXia Red is coming up next!)
You can also put one drop of each in an empty gel capsule if you prefer that method.
DIGIZE VITALITY
Supports your digestive system.
PEPPERMINT VITALITY
Supports your digestive, nervous, and respiratory systems, muscles and bones, and skin.
LEMON VITALITY
Supports your digestive, immune, and respiratory systems.
THIEVES VITALITY
Supports your immune and nervous system.
CITRUS FRESH VITALITY
Provides an internal boost with its antioxidants and cleansing properties.Tap to flip through this stack.
ningxia red
NingXia Red is made up of 25% pure NingXia Wolfberry, a powerful antioxidant supplement in the form of a juice that you should take every day to support your body, energize you, maintain healthy blood sugar levels, and support eye health. The other 75% is filled with beneficial fruit juices and a few essential oils, making this a supplement drink like nothing else on the market.
USAGE:
Take 1-2 ounces 1-2 times a day.
The NingXia Red Premium Start Kit* includes…
2 bottles of NingXia Red
1 box with 30 2 oz packets for on-the-go
1 box of NingXia Nitro (14 – 20 ml tubes)
NingXia Nitro is a quick pick-me-up without sugar or caffeine overload. It is infused with essential oils, botanical extracts, D-ribose, Korean ginseng, and green tea extract. NingXia Nitro supports alertness, as well as cognitive and physical fitness.
NingXia Zyng is a carbonated energy drink. It's tasty and effective without giving you the jitters and then the crash that comes after you drink the other energy drinks you are used to drinking. NingXia Zyng delivers added vitamins, 35 mg of naturally occurring caffeine, and only 35 calories per can. It's a sweet, guilt-free boost for your early morning, long afternoon, or anytime you need a little Zyng!
*The Essential Oils Premium Starter Kit comes with two 2 oz packets of NingXia Red.
essential rewards
Essential Rewards is the most cost-effective way to order your products! Once you are a member you can join this FREE program to get the MOST out of your membership! It is similar to those cool monthly subscription boxes you see all over your FB feed, except for one major difference… you can customize your subscription box EVERY. SINGLE. MONTH. You can also change your process date as often as you need to. #convenient
THE DETAILS
earn 10-25% back in points to use to order future products for FREE
a BONUS loyalty oil given every 3 months for the first year and once a year thereafter
access to specially discounted ER kits like the Thieves and NingXia Red ER Kits
the ability to receive additional FREE promotional items when your monthly ER order hits 100pv or 190pv
the ability to join the FREE shipping subscription called YL GO or YL GO +*
You can cancel ER anytime with no penalty or fee. For more info on Essential Rewards go HERE
*Available for the US market only. YL GO is like Amazon Prime but better: there are no product restrictions or weight limits; 2-4 day shipping; $10 flat rate for an upgrade to overnight shipping.
IDEAS FOR YOUR MONTHLY BOX
Ningxia Red
Supplements like Agilease or PowerGize
Shutran Products
See what other must-haves there are for men here!
For complete details on Essential Rewards go HERE
how to become a member
Supporting your health on a regular basis is not only sexy, but it will save you so much money in the long run. When you become a member, you will be able to purchase YL products at 24% off, join Essential Rewards, and be able to help your friends get their own kit and get a thank you check for helping them get started!! Simply purchase a starter kit and you'll get your lifetime membership for FREE! The most popular starter kit is the Essential Oils Premium Starter Kit (PSK).
Your Premium Starter Kit Includes:
Desert Mist Diffuser (or choice of other options including Rainstone pictured above)
Premium Essential Oils Collection

Lavender 5-ml
Peppermint Vitality™ 5-ml
Lemon Vitality™ 5-ml
Valor® 5-ml
Peace & Calming® 5-ml
Frankincense 5-ml
Thieves® Vitality™ 5-ml
Citrus Fresh™ Vitality 5-ml
Raven™ 5-ml
DiGize™ Vitality™ 5-ml
PanAway® 5-ml

Stress Away™ 5-ml
2 AromaGlide™ Roller Fitment
Thieves® Waterless Hand Purifier, 1 oz.
Thieves® Household Cleaner 1-oz. sample
2 NingXia Red® 2-oz. samples
Product Guide and Product Price List
Product Price List
Essential Oil Display Tray
Young Living Lifestyle Booklet
Essential Oils Magazine
Essential Edge News
Member Resources
Pick out your Premium Starter Kit … HERE!
⚠️Click "Become a Member" and have your friend's member number ready to enter* so they get credit for referring you!! *Enter their member number into the Sponsor AND Enroller spots
Your Premium Starter Kit can NOW count as your first Essential Rewards order! That means you can earn 10% back in points right away PLUS the currently monthly promo oil for FREE!
While you don't need to start a YL business to order and enjoy Young Living products, I wouldn't be a good friend if I didn't tell you about the business opportunity YL offers. Young Living's business model is called Network Marketing or MultiLevel Marketing.
If you are a living, breathing human being, you know that networking is so important in everyday life and in business. People spend their entire lives building relationships, connecting with others, and offering recommendations or suggestions to their friends.
If you lost your job, you'd better believe your buddies would reach out to anyone they have networked with over the years to help you find a new job! When you try a new restaurant and love it you tell your friends about it. Don't you?
Young Living encourages its members to use the same principle to share its products around the world.
When members like you tell friends about products they love, the referring member makes at minimum a $50 bonus for each friend who orders a PSK. When your friend joins the Essential Rewards program and continues to order every month to support their health and well-being, you make a commission off of every single order placed. This is called residual income. You share once and you get paid on that effort every time the new member orders. New member after new member, month after month.
Another incredible benefit… this business is will-able. That means, when you pass away, you can leave your business to your family. Your family will continue to receive those residual income paychecks every month until they pass it down to their loved ones. It's the work that keeps on providing.
📺 If you want to hear more, check out this great video that gives a CPA's perspective on building a Young Living business.
📺 Take a minute to see how this opportunity is affecting and blessing people all over the world in this video.
Check out these REAL incomes…
a few side notes
➕ Information obtained here is meant for educational and informational purposes ONLY, and to motivate and empower you to make your own wellness journey based on your own research and partnership with your healthcare provider.
➕The statements have not been evaluated by the Food and Drug Administration. These products are not intended to diagnose, treat, cure, or prevent any disease.